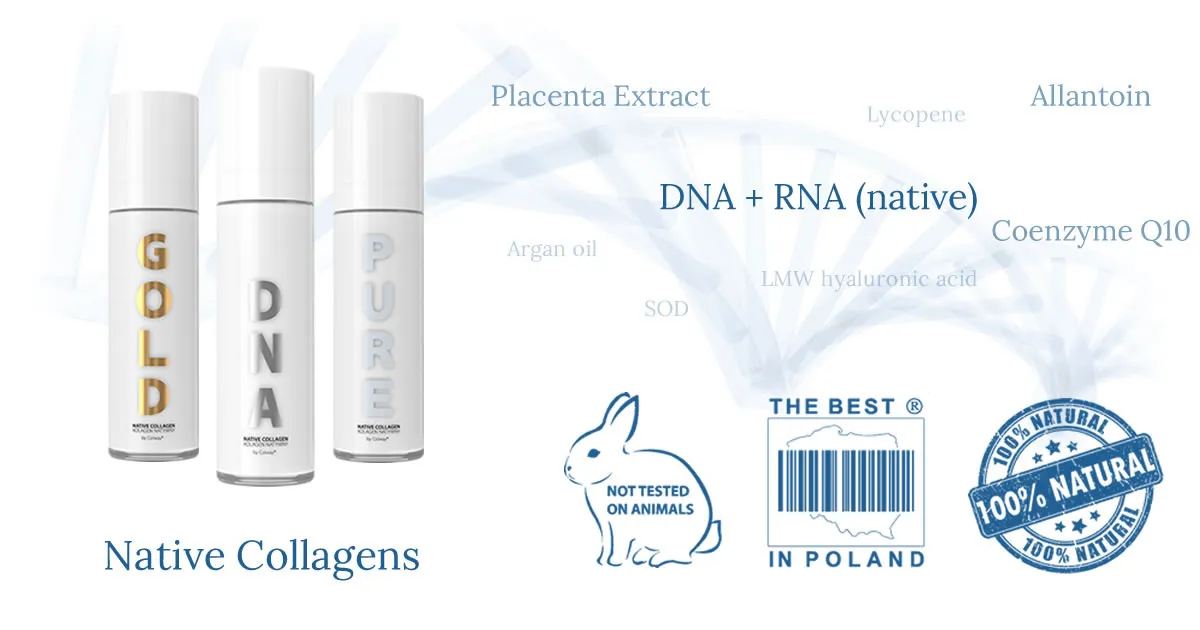 We are a child company of a Polish company Colway that operates mainly on Polish market. The purpose of The Collagen Company is to reach out to the world with its top quality, paraben free, ecological and natural products that are based on collagen as the main ingredient. The owners of Colway – Jarosław Zych and Maurycy Turek – have recognised the potential of collagen and decided to create an unique collagen based beauty line.
Thanks to the latest biotechnological achievements, the owners along with Polish scientists have achieved something extraordinary – set of products that can delay the ageing process, improve skin quality, body functions and improve your health and wellbeing.
Sounds cliché?
Our products have proven to be very effective in looking after our skin and body. Renown scientists like Piotr Pakuła and Dr. Jan Czarnecki have obtained the collagen in its purest form and were involved in the creation of the line of products with ingredients that are not to be found anywhere else on the market (please watch video to the right for more information).
All of the products are based on collagen in its purest form – triple and single helix (see this link for more information). The method of obtaining the collagen has been patented and it is not used anywhere in the world.
Colway International is not only about beauty but also about health. Our products have proven to treat various skin and body conditions like:
burns
psoriasis
scars
stretch marks
acne
varicose veins
We score 0.00 out of 5 based on 0 reviews
Share This Story, Choose Your Platform!